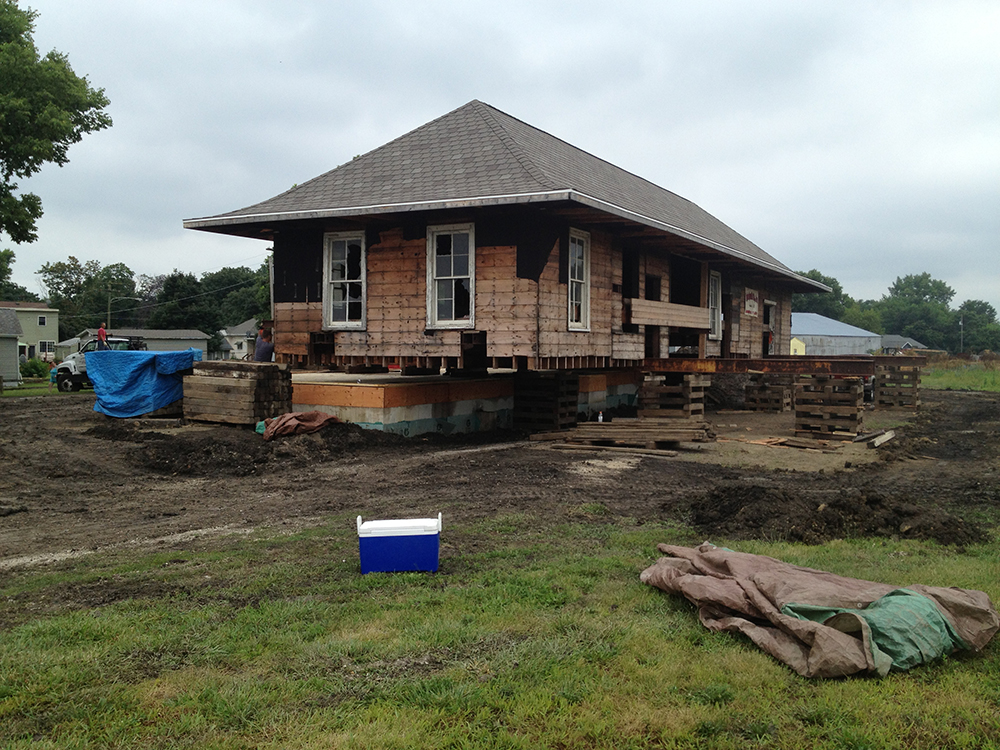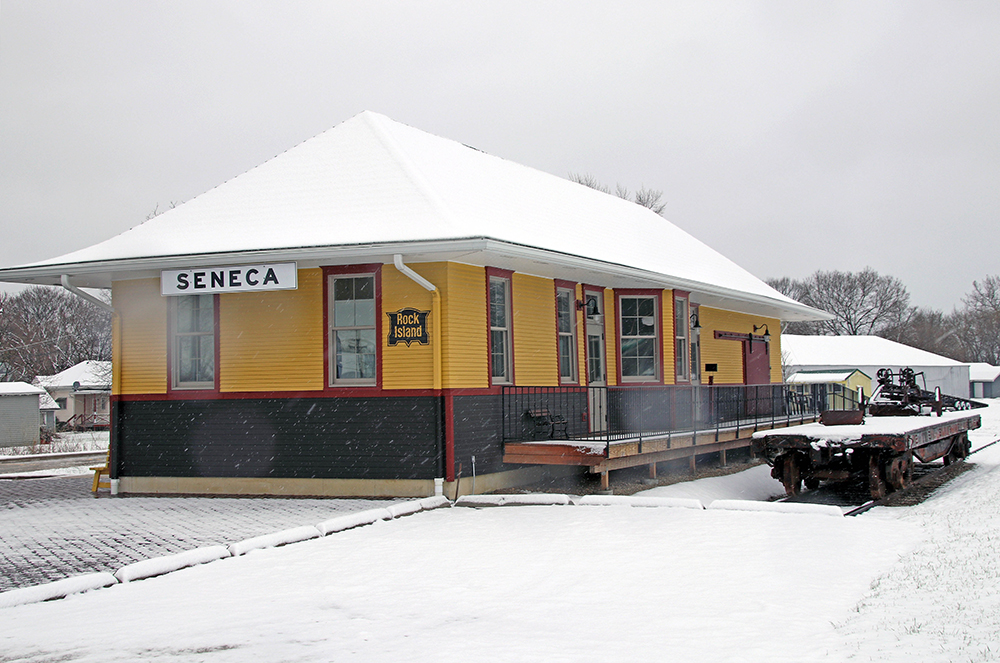 by Nancy Uznanski
She was heading overseas.
She was the type of ship that would later land on the beaches of Normandy.  
Seneca was the smallest of several inland areas to build them and within months, the population of this tiny farming community in the middle of rich Illinois farmland jumped from about 1,200 to more than 6,000. At the end of the war it plummeted nearly to its original size within weeks.
Only half a mile from the remnants of the I&M Canal, the memory of its historic importance was disappearing. The shipyard that built the ships, which many government officials around the world felt created a turning point in World War II, was gone. Only a small monument alluded to its location. 
Then… a nice surprise!
"In 2009 a group of 12 of us got together as a volunteer group," said Jeff Maierhofer now president of the Seneca Historical Guild. "Originally our goal was to plan something unique to help with Seneca's upcoming  sesquicentennial celebration in 2015."
They decided to update a 65 page paperback history written for the village's 1965 centennial celebration. As they requested information they were amazed by the generosity of community members and the number of artifacts, letters and photographs they were given.
"As we updated the book, each of us wrote about something that interested us, and for our celebration we ended up with a 428 page hardcover book with 428 pictures in it!  Plus, the city was nice enough to give us a room to store the artifacts, but we outgrew the space," Maierhofer said. 
The group also began to create small exhibits for their Shipyard Day events, according to Anna B. Koval, President CEO  Canal Corridor Association.
"At the same time," Maierhofer said, "the Seneca Regional Port District wanted to either tear down or restore our 1912 train station because it had been abandoned for years and was an eyesore when you came into town. Our conversations crossed and they asked if we would like to use it as a museum or welcome center. We took them up on it."
"We actually had to move it across the tracks, and we put a basement under it. Then the Port District came in and did a fantastic job of restoring it. I can't say enough about the men and women that work under the district and did the restoration."
"In June of 2016 we opened the Seneca Area Heritage Museum with displays based on the alphabet, A to Z," he said. "For example, we had a display on the I&M Canal for the letter 'I'."
Well received: in January 2020, they had planned to close for a couple of months to change exhibits. By ;the end of February, Covid-19 closed them and everything else down for the next two years.
Reopening in June of 2022, they now have exhibits based on the chapters of their book, The Story of Seneca, Illinois.
The exhibit on Seneca's Prairie Ship Yard is only one of many. Guests can learn about the original plat of the village as designed by Jeramiah Crotty who directed the digging of 11 miles of the I&M Canal where Seneca lies and for whom the town was originally named.
Visitors can also discover intriguing facts about the towns throughout Seneca's school district, zip code, and area code, Maierhofer said. Artifacts and first person accounts of what the creation of the 96 mile long I&M Canal did to change the growth of the country are included. More locally, they can learn about the growth of their own communities: farming, railroads, coal mining, and yes, ship building.
There are even collections and information available about their wonderful outdoor areas, including their historic Hogan Grain Elevator, hiking and biking trails, camping, boating, marinas and more.
"Seneca is such a little community and this small group, that just wanted to take their history book and update it, led to this," Koval said. "Through the community response, it rather organically evolved into a historical guild that created a museum.
"Jeff, who is a teacher, has also done a great job of involving his students in the development of exhibits," she said.
"The museum has become a source of discovery, reflection, and inspiration; and people from across the country stop in," said Maierhofer.
"This small group made a commitment to the community and it snowballed. Now everybody in the larger community has more pride in it," Koval said. 
Beckoning visitors as they head south into town, this sunny yellow structure is open Saturdays and Sundays from 12 noon to 4 p.m. March through October, or by appointment anytime, according to Maierhofer.  The telephone number is 1-815-769-5077.
Nancy Uznanski is a freelance writer.