Take to the trail in style! Our handy rental bikes are the perfect way to get better acquainted with the Illinois & Michigan Canal. For just $5 an hour, you can rent a bike on the spot and start exploring each section of the trail to experience the vast array of unique stories, gorgeous scenery, canal structures and historic sites that await you.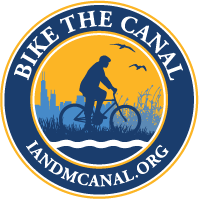 Bikes can easily be rented with a cell phone on an hourly basis and unlocked from the stations along the many trails in the Heritage Area. Stations are located in LaSalle, Utica, Morris, Channahon, Lockport, Lemont and Marseilles. 
Just follow these steps…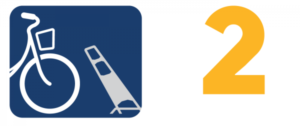 UNLOCK
Select a bike, pay and unlock using your phone.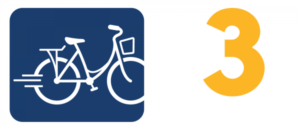 RIDE
Enjoy your ride! Make quick stops along the way by locking your bike to any public bike rack.
RETURN & LOCK
When you're done riding, lock your bike to an I&M Canal bike share station and end your ride in the app.
Channahon
25334 West Eames (IL-6), along trail in front of Skateland. 
Sponsored by:
Village of Channahon
Canal Corridor Association
LaSalle
754 First Street, corner of IL-351.
Sponsored by:
Canal Corridor Association
National Park Service
Lemont 
Behind 55 Stephen Street (Safety Village), along trail.
The Forge Adventure Park & Ziplines
1001 Main St, Lemont, IL 60439
(In front of The Foundry)
Sponsored by:
Village of Lemont
Canal Corridor Association
Lockport 
8th Street & I&M Canal.
Sponsored by:
Lockport Woman's Club
Canal Corridor Association
Marseilles
Main Street & the I&M Canal Trail
Sponsored by:
City of Marseilles
Canal Corridor Association
Morris 
Canal Port Park, Illinois Avenue & Wauponsee Street, in parking lot next to canal.
Sponsored by:
City of Morris
Canal Corridor Association
Utica
Southwest Corner of Canal Street and Clark Street (IL-178).
Sponsored by:
Village of North Utica
Grand Bear Resort at Starved Rock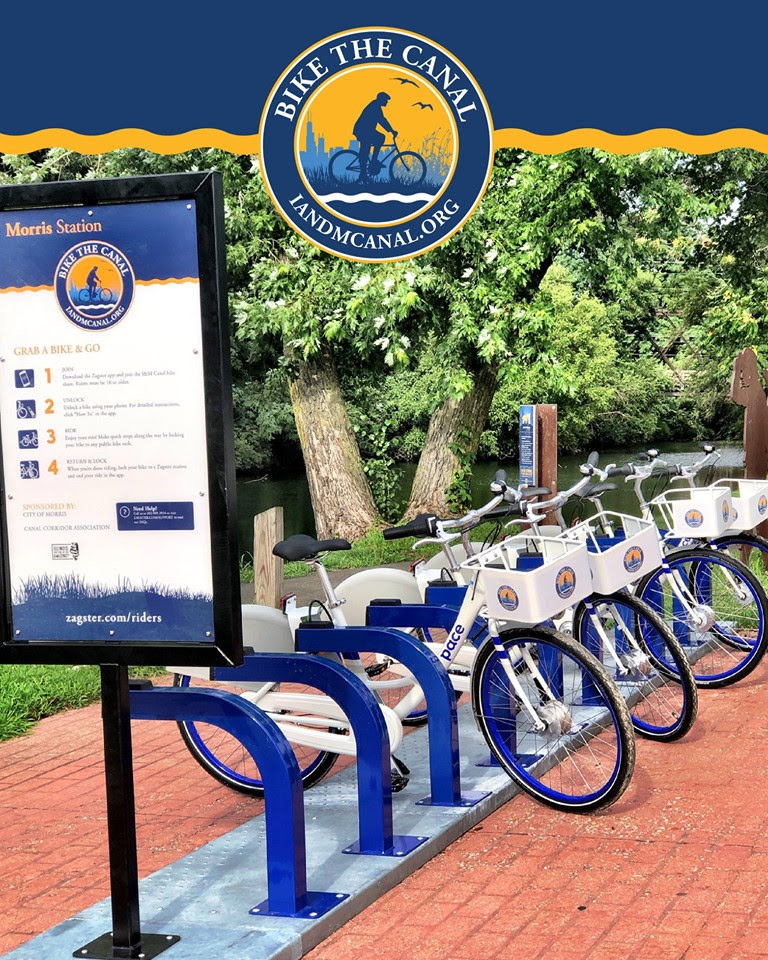 How do I use Movatic?
Before you arrive at the bike station, download the app here. Register by entering your phone and email. For future convenience, you may also add your credit card by clicking menu and then payments. 
What is the rental rate?
The bikes rent for $5/hour, charged at the beginning of the hour. Allow at least 5 minutes to lock the bike back to the rack. 
How do I select a bike?
Once at a station (see locations above), hit "Nearby" and then "Select a Bike." Enter the 5-digit bike number on the frame beneath the handles. Hold your phone near the lock beneath the seat to unlock. After the cable is released, manually remove it from the lock. 
What do I do if I'm having issues?
Check that your bluetooth has permission to use the app. If issues persist, then lock the bike at the station, go back to the main menu, click "Report Problem" and leave us a detailed description. Expect resolution within a few business days.
How do I lock the bike?
The lock is the device beneath the seat. When the app allows you to lock, insert the cable and gently move the orange tab down to place the lock between the spokes. Rotate the wheel if the spokes block it from locking. 
Can I go on an evening ride?
Bikes are available to start renting from about a half hour before dawn to about an hour before dusk. You can still end rentals after that time.
What if I change my mind?
There is a five minute grace period after the bike is unlocked in which you can decide to end a ride without being charged. If this is due to mechanical issues, please click "Report Problem" to let us know.